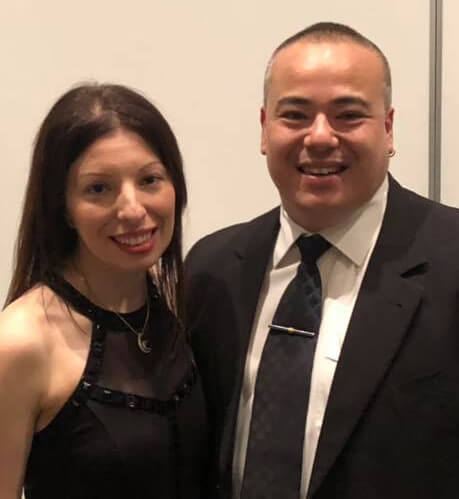 My name is Andrew Herrmann, I'm the founder and CEO of Access 1 Security Systems, one of Western Australia's leading security systems providers. Because of the sensitive nature of what we do I wanted to take a few minutes to share my story and show you why we are more passionate about security than most other companies you'll deal with.
I grew up in a very dysfunctional Aussie home, the youngest of 4 children. My father was a hard-working tough construction worker who did not hesitate to dish out physical punishment and my mother was not terribly interested, so I grew up tough.
If you've ever experienced it, it's hard to describe what it's like as a little kid, huddled, frightened in your room, listening to the footsteps in the hall - knowing the pain that's going to follow. You're going to get beaten and beaten badly again for some little mistake... With nobody to run to, nobody to help...
And that was the only 'parental guidance' I got - the end of a belt of a big stick to teach me right from wrong.
So naturally I spent a lot of time away from home, where I couldn't annoy my parents - on the streets, mixing with the wrong crowd. I didn't get into any real trouble (I was too afraid of what my dad would do ), but some of my friends did - and hanging out with them, I basically learned how the criminal mind works - how people think when they're planning a burglary... Something which has paid dividends later in life - allowing me to quickly see the vulnerabilities of a shop or building and what makes it an attractive target for criminals.
I can assess an incident and tell the business owner how entry was gained, where they went and even possible number of thieves. I can find if it's an inside job, so we can put together a solution to prevent it. It's like a sixth sense for me.
I also learned what it is like to live in fear and to have nobody to call on. Nobody to protect you . I learned quickly that it was up to me and by the time I was 17 years old, I was heavily into martial arts - Something that empowered me, made me feel safe and secure.
Protecting others came naturally to me. There are bullies everywhere and there were certainly no shortage of them on the street. After my childhood experience being bullied by parents, I had a very strong dislike for those who liked to stand over others, those who try to harm them and steal from them. As a consequence, the bullies in our area learned very quickly to behave themselves or leave. So the security industry was really a natural progression to me.
When joining Regional Security I was the youngest team member, so it was a big challenge but one I relished. Starting on mobile night patrol in the Midland area, I worked my way up to day supervisor. I worked with
Regional Security for 3 years where I would work 10 days on night shift and have 3 days off. During roster changes I would work straight through, meaning 20 nights and 3 days off to cover shifts. I have never been afraid of hard work or long hours, as I have a strong work ethic.
I started my first company with little to no business knowledge; it all began with mobile patrol sections and working out of the Leederville office of Consolidated Security. After being forced to leave due to space constraints, I leased an office in Wembley and as my company grew, I moved into a larger office in Belmont. At this stage I employed 50 people.
I suddenly got introduced to the school of hard knocks being hit with a provisional tax bill other costly expenditures, which forced the business to rapidly dissolve.
The financial hardship had a profound impact on my family and I. We were on the brink of losing all our personal assets (House, cars etc.).
Not put off by this setback I got back to it as any person would and began working with another security company as a control room operator from 2001 - 2003. In 2003 I started Access 1 Security Systems and three-and-a-half years later had grown into a very successful and prosperous business for my family and me.
We will make working with Access 1 Security Systems professional, timely and quality guaranteed.
Talk Soon,
Owner of Access 1 Security System